Empowering Farmers: One Agriculture Loan at a Time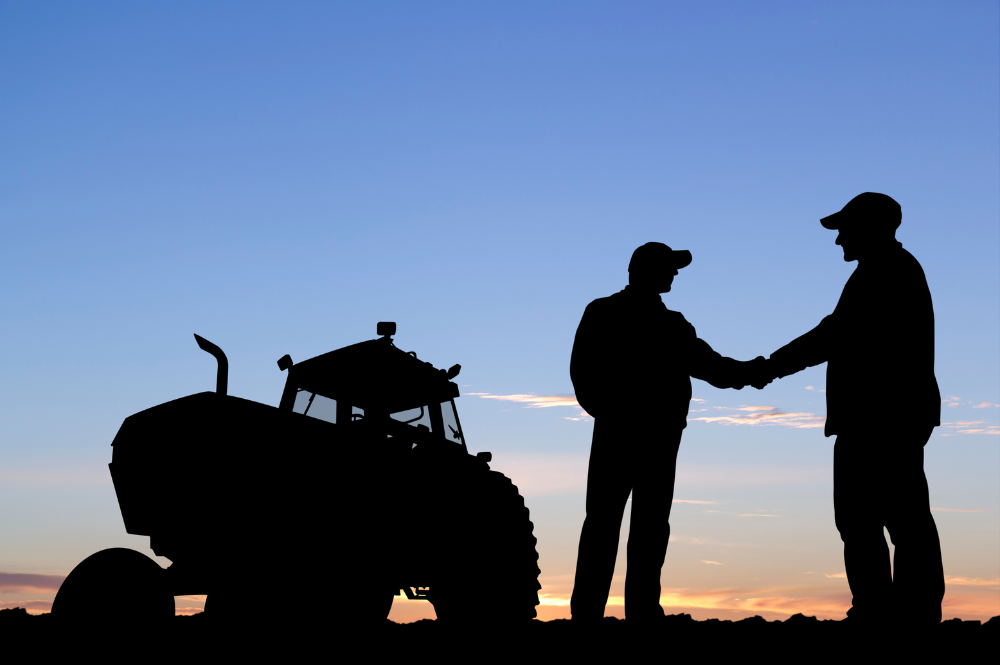 Agriculture has always been at the heart of our nation's economy, providing sustenance and livelihoods for countless families. In the fertile lands of the Magic Valley, where farming is a way of life, Farmers Bank has been a trusted financial partner since 1917. With a deep-rooted commitment to the agricultural community, Farmers Bank offers a comprehensive suite of agriculture loans to support the diverse needs of farmers and ranchers. In this article, we will explore the various types of agriculture loans provided by Farmers Bank, from operating loans to real estate loans, tailored to empower local agribusinesses.
Agriculture Operating Loans
Operating loans are the lifeblood of any farm, ensuring that day-to-day operations run smoothly, even when the harvest is yet to be sold. Farmers Bank understands the unique challenges faced by farmers in the Magic Valley and offers competitive operating loans that can be customized to suit the specific needs of each operation. These loans come with a range of benefits:
Local Approval: At Farmers Bank, decisions are made locally, ensuring a quick and personalized response to your loan application.
Flexible Repayment: Repayment terms are designed to align with your operation's cash flow, reducing financial stress during lean periods.
Competitive Interest Rates: With an eye on your financial well-being, Farmers Bank offers competitive interest rates, helping you save on borrowing costs.
No Origination Fees: Farmers Bank believes in transparency and fairness. We do not charge any loan origination fees, making our loans even more attractive.
Interest-Free Until Draw: You only pay interest on the funds you use, allowing you to maximize the utility of your loan without incurring unnecessary costs.
Variety of Interest Rates: Choose between variable or fixed interest rates based on your preferences and financial strategy.
Agriculture Term Loans
Farmers often require significant investments in equipment, vehicles, livestock, and capital improvements. Term loans from Farmers Bank are designed to provide the financial resources necessary for these endeavors. Whether you're expanding your business, purchasing a new tractor, making critical repairs, or investing in a fleet of vehicles, Farmers Bank offers flexible terms and competitive rates to help you achieve your goals. With their deep understanding of agriculture, they work closely with you to structure a term loan that aligns with your repayment capacity.
We work closely with you to structure a loan that aligns with your financial goals:
Local Approval: Our local approach ensures that your loan is tailored to match your unique income and business requirements.
Variable or Fixed Interest Rates: Select the interest rate type that suits your financial strategy.
Low Down Payment: Minimize your risk and lower your interest rate with a down payment if it aligns with your financial goals.
No Loan Origination Fees: Farmers Bank believes in fairness and simplicity; that's why we don't charge origination fees.
Tailored Terms: Our experienced team can match your loan terms to your source of repayment, enhancing your financial flexibility.
Faster Access to Funds: Local approval means you can access your funds more quickly, helping you seize opportunities as they arise.
This agriculture loan is what you need with it is time to expand your agricultural business, invest in equipment, make critical repairs, or acquire vehicles. Farmers Bank offers the flexibility and support you deserve.
Agriculture Real Estate Loans
For many farmers, acquiring land is a lifelong dream and a strategic investment. Farmers Bank has a long history of helping individuals purchase farms, bare ground, and building lots for agricultural purposes. Our agriculture real estate loans offer several advantages:
Local Approval: We understand the nuances of the Magic Valley real estate market, enabling us to provide tailored solutions that suit your income and goals.
Flexible Terms: Choose terms that align with your income stream and financial strategy.
Competitive Interest Rates: Farmers Bank offers competitive interest rates to help you make the most of your investment.
No Origination Fees: Unlike some lenders, we do not impose origination fees, ensuring transparency and fairness.
Efficient Approval and Closing: Our reasonable approval and closing times mean you can act swiftly when the right opportunity comes along.
Flexible Payment Plans: We work with you to create payment plans that fit your financial situation and provide room for growth.
Variety of Interest Rates: Select either variable or fixed interest rates based on your financial preferences.
Whether you're looking to expand your farm, purchase bare ground, or secure building lots, Farmers Bank offers real estate loans tailored to meet your specific requirements. Their team of experienced agricultural lenders understands the nuances of land acquisition and can guide you through the process.
FSA Guaranteed Loans
The Farm Services Agency (FSA) Guaranteed Loans offered by Farmers Bank are a lifeline for farmers who may face challenges in qualifying for traditional agricultural loans. These guaranteed loans are available to customers who may have issues with collateral, credit history, or financial equity. FSA guaranteed loans can cover various aspects of your farming operation, including operating expenses, equipment purchases, and real estate acquisitions. Farmers Bank works in partnership with FSA to make these loans accessible to those who need them most. Their expertise in handling FSA guaranteed loans ensures a smooth and efficient application process.
Local Bank Assistance: You'll work with a local bank officer who understands your agricultural needs and can guide you through the application process.
Competitive Interest Rates: Enjoy competitive interest rates, whether you opt for variable or fixed rates.
Additional Requirements: While these loans offer valuable financial support, there may be additional requirements, such as providing a resume, business history, information on past government loans, budgets, projections, and five years of crop yields.
After determining the right agriculture loan, comes the application process. 
Key Information for Agriculture Loan Applications
When applying for an agriculture loan with Farmers Bank, it's helpful to gather essential documents in advance to expedite the process:
One year of financial statements, readily available at the bank.

Three years of IRS Federal Tax Returns and State Returns or Profit and Loss statements.

For Operating Loans, a budget outlining projected income and expenses.

For Term Loans, a detailed description of the items being purchased and the collateral being offered.

Legal descriptions and/or addresses of the property to be used as collateral for the loan.
Conclusion
Farmers Bank is dedicated to serving the agriculture community in Magic Valley. With a century of experience, we understand the unique financial needs and challenges that farmers and ranchers face. The diverse range of agriculture loans, including operating loans, term loans, real estate loans, and FSA guaranteed loans, reflects their dedication to helping local farmers thrive. 
Whether you're looking to finance day-to-day operations or embark on a significant expansion, Farmers Bank is your trusted financial partner in the journey of agriculture.
As you sow the seeds of your agricultural dreams, Farmers Bank is here to nurture them with financial support. Agriculture loans are more than just financial tools; they are a testament to their enduring commitment to the Magic Valley's farming legacy.
Contact your local branch to set up an appointment with one of our many qualified Ag specialists.