August '22 Blog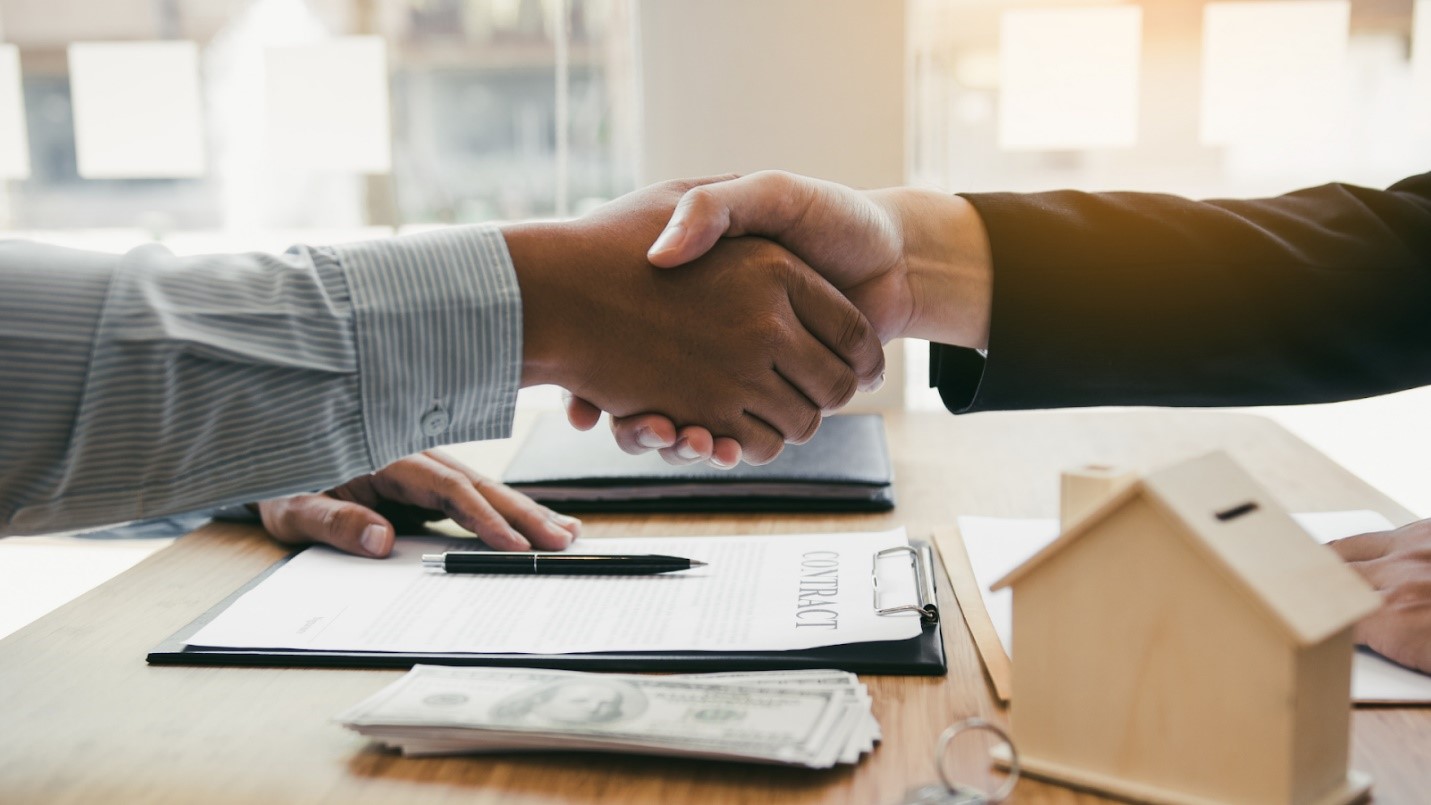 Imagine finding your dream home only to learn the price is just out of reach. You decide to search for a "mortgage broker near me" to see if they can help you get a better loan that will bring the loan amount into your price range.
A mortgage broker can help you find and negotiate the best possible loan. Read on to learn how to find the right mortgage broker for you.
Decide If a Mortgage Broker Is for You
Before you start searching for a "mortgage broker near me," consider if you even need one. There's no law stating you have to work with a mortgage broker, so you should consider the pros and cons.
The best mortgage broker can help you find more loan options to help you buy a house. However, they'll also charge for that service, and that could cut into your house budget.
If you're buying your first house, working with a broker can be an excellent choice. That way, you'll have one less thing to learn and worry about when purchasing the house of your dreams.
Even current homeowners could benefit from a mortgage broker's help.
- Start With Your Bank
One of the best ways to choose a mortgage broker is to work with someone through your local bank. Many banks have at least one or two brokers on staff, so it's an easy option.
You can learn more about the brokers on your bank's website or by meeting the brokers in person. If you've used your bank for years, you have loyalty and trust, and the broker may even be able to access your accounts to help learn about your finances.
In some cases, you may find that the bank has the best mortgage broker for you, and you don't have to do any further research.
Then, you can get started on your loan application for a home. Of course, you may want to compare other options, and you can always revisit the bank's brokers if you can't find anyone better.
- Ask Other Homeowners
If you decide you want to find a broker, ask homeowners you know who live in the area. Talk to them and see who they worked with to find their mortgage loan.
Ask as many homeowners as you know so that you can get a variety of responses. If multiple people say they worked with the same broker, there's a good chance that broker is worth hiring.
Of course, you might learn of a few mortgage brokers in your area. When you ask who someone hired, ask about their experience and if they'd recommend the broker to you.
Some people may have worked with a broker but had a bad experience. Asking others can help you avoid their mistakes and find someone better.
- Look Online
Maybe you don't know any homeowners in the area. Or if you do, they may not have used brokers, or they may have had poor experiences with the brokers they hired.
In any case, you can take to the internet and search for "mortgage broker near me" or something similar. That will bring up a list of brokers in your city.
Go through the websites or social media profiles of the brokers you find. Consider if they list their services and rates or if they have any testimonials from previous clients.
Then, you can get an idea of if you'd like working with a broker, and you can eliminate the other brokers from your list of options.
- Read Reviews
Regardless of how you learn about a mortgage broker, you should look for reviews. You can do a Google search for the broker's name and include "review" at the end.
Another option is to find reviews on the broker's website, but those reviews will almost always skew more positive. Facebook and Yelp are a couple of excellent places to search for reviews.
Read both positive and negative reviews, and consider both sides. When you meet with a broker, you can bring up any negative reviews as a concern, and they can address the potential issues.
- Check Their Qualifications
A mortgage broker may have a ton of glowing reviews. However, that won't matter if they don't have any qualifications to be a mortgage broker in Idaho.
The best mortgage broker will meet certain requirements, like completing coursework and passing a test. Good brokers should also pass a background check.
You can look for a broker by searching for their name on the Nationwide Multistate Licensing System (NMLS) website. If you don't find someone's name on there, you shouldn't work with them.
Along with those qualifications, consider how long someone's been a broker. Newer brokers can be worth hiring, but more experienced brokers may know more lenders and can offer extra services.
- Speak to Multiple Brokers
To help find the best mortgage broker for you, speak to at least two or three of them. You can narrow this list by researching the brokers online and reading reviews.
Schedule a meeting to talk more about what the broker can do for you. Ask them plenty of questions about their experience, services, and other details.
After you meet with all of the potential brokers, compare the experience of each meeting. Think about if you felt particularly comfortable or uncomfortable with someone.
Then, you can narrow your list of options further and eliminate anyone who isn't a good fit.
- Learn How They Work
Another thing to figure out when meeting a broker is how and when they work. Consider if they have set office hours or if their schedule tends to change often.
That way, you'll know how and when to contact the broker if you have questions during the loan application process. You can also talk about whether they're willing to work remotely or if you have to always meet with them in person.
Compare that to your schedule and how you'd prefer to work with a mortgage broker. If you want more flexibility, you might choose to hire someone who's willing to meet virtually and at odd hours so that you don't have to take off from work.
- Consider the Cost
Of course, you'll also want to determine how much it will cost to hire a mortgage broker. Many brokers charge a small percentage of the loan principal, usually between 0.5 and 2.75%.
Knowing the broker's rate can help you calculate how much you'll have to pay for your new house. While hiring a broker will result in an extra fee, you could save money overall.
The best mortgage brokers know how to find loans with the best possible term based on your financial situation. So you might actually come out on top after hiring a broker.
Now, there's no guarantee that will happen since the final rate can depend on various factors. Either way, set a personal budget for your initial home-buying costs and your mortgage to help figure out how much you can afford to spend.
- Think About Their Schedule
As mentioned, you may want to know what days and times your mortgage broker will be available for meetings or quick questions. In case you need to contact them after hours, you should know how quickly to expect a response.
Some brokers might get back to you the next business day, but others may check their messages more often. However, you'll also want to consider how quickly a broker can work with you.
If you want to buy a house soon, you won't want to hire someone who doesn't have any availability for the next few months. It can take time to find a house, sure, but you want to make sure your broker can help you find a loan in case you find your dream home.
- Get Their Contact Information
When you meet with a broker, you should get their contact details, such as their phone number and email address. Consider if the phone number is an office or cell number.
That way, you'll know if you can expect the broker to answer if you call in the morning or evening. You can also ask if they check the email address in question over the weekend or if you have to wait until Monday for a response.
Knowing all of this can help you choose the right broker. If you work traditional hours, you might need to contact a broker in the evenings or on weekends, for example.
- Listen to Your Gut
Sometimes, the best step for how to choose a mortgage broker is to trust your intuition. Whether you're in the online research phase or a consultation meeting, consider how you feel about a broker.
You don't have to hire someone just because they have experience and a license. If you don't feel comfortable talking to the broker or if you don't click with them, that's okay.
It's better to shop around and meet with more mortgage brokers. That way, you can meet someone who understands your needs and who you trust to help you get the best possible home loan.
A house is probably the biggest purchase you could make, so selecting the right broker is vital.
Benefits of a Mortgage Broker
Whether you're buying your first home or are upgrading, you may wonder if hiring a broker is worth it. Many people find a mortgage broker very helpful for choosing a home loan.
Of course, it's one more thing you have to pay for, and buying a home is already expensive. However, the extra fee will provide you with quite a few benefits.
Consider the following reasons to hire a mortgage broker.
- Lower Mortgage Rate
The best mortgage broker can help you find a lower mortgage rate than what you can find on your own. Brokers know where to look for loans, and they can evaluate your credit score and finances to help compare loans.
Of course, you can find a mortgage loan yourself, but you may only find a few options. The loans you come across might not have the best terms.
If you want to save money on your home, you need to work with a professional. Not only can they find better loans, but they could even negotiate with a lender.
This can be particularly useful if you have a good credit score. A broker can share that score to convince lenders to give you a loan with better terms.
- Access to More Lenders
Another way the best mortgage broker can help is that they may know more lenders. Having access to more lenders means you can compare more loans overall.
That way, you can ensure you get the best terms that you can. If you go directly to a lender, you may only know of that one lender, which can limit your options.
You might luck out and get a relatively low interest rate, for example. However, having access to more lenders could give you more negotiating power, and your broker can help those negotiations work in your favor.
If one lender isn't willing to budget, your mortgage broker may know someone else who can help.
- More Flexibility at Close
Closing on a house is one of the most exciting times for buyers, but it can also be stressful. If you need some flexibility, such as when you close on a house, consider working with a mortgage broker.
The broker may be able to help you close at a better time for you. Or maybe you're experiencing credit issues or other things that can delay the loan approval process.
A good mortgage broker can communicate with the other parties involved in the sale. Then, you can still purchase the home, but you may have more flexibility when it comes to getting the funds you need.
- Added Services
Another benefit that some mortgage brokers offer is extra services. For example, some brokers may help you improve your credit score so that you can qualify for a better home loan.
Your broker may help you with the escrow process to make sure your money goes where it needs to. Of course, you may not need these added services, so this might not matter.
But if you want a little extra assistance when buying a home, consider if a mortgage broker can help. They may charge more for the services, but that can be well worth it if it means you get the home of your dreams.
- Save Time
Buying a house can sometimes feel like a full-time job. You have to research the market, visit an open house, and put in an offer on a property, and you have to do that over and over until a seller accepts your offer.
Of course, if someone does accept your offer, you need to find and apply for a loan. Even the best mortgage broker can't help with everything, but they can help you save time when it comes to getting a mortgage.
Then, you can dedicate more time to finding your ideal house. You'll then have more time to dedicate to packing as well as completing other tasks that have nothing to do with buying a home, such as going to work or caring for your family.
If you're buying your first house, you have to learn a lot, and that also takes time. Instead, save yourself the time and stress and have a mortgage broker help you.
Questions to Ask a Mortgage Broker
You've searched for a "mortgage broker near me," and you've scheduled a meeting to discuss your needs. Before the meeting, you should prepare a list of questions to ask them.
That way, you can learn why you should hire that broker specifically. You can learn a lot about a broker through their website or by reading reviews and talking to other homeowners.
However, it never hurts to get answers directly from the source. Be sure you ask the following questions when meeting a new mortgage broker.
- How Much Experience Do You Have?
One of the most important questions to ask has to do with the broker's experience. Consider how long they've worked in their position and as a broker, in general.
If they've worked in multiple cities or states, ask when they moved to your area. You might also want to discuss how many loans they've helped customers get and the average loan terms.
Consider how many clients they work with at a time and in a single year. That can help you get an idea of how much time they might spend on your loan, specifically.
Beginners may need more time to negotiate a loan than someone with experience. That's okay, but it's something you should figure out first.
- Do You Have a License?
Idaho requires mortgage brokers have a license. Before you hire someone, you should ask if they have a license in the state and how long they've had the license.
Now, Idaho law doesn't require brokers to work in the state to get a state license. However, the broker does have to work with an entity in the state.
Of course, you can search the NMLS database to learn if a broker has a license. But if you're already meeting with them to talk about other things, it doesn't hurt to add this question to your list.
- How Much Do You Charge?
Even if you're relatively wealthy, you should ask a mortgage broker how much they'll charge you. The rate is usually a percentage based on the principal loan amount.
But some brokers may charge a flat fee or an hourly rate. You should ask how they charge and if it's a percentage, ask for the average range their clients pay.
That way, you can estimate how much you'll owe the mortgage broker and how much you'll have to pay for everything related to buying your home.
Be sure to add the broker's rate to the loan principal, interest, and closing costs to see the full financial picture.
- Can You Provide Me With References?
Ideally, you would have found some reviews before meeting with a mortgage broker. However, it never hurts to ask them for references, such as former clients or other real estate professionals.
After the meeting, you can contact those references to learn more about the broker you're considering. You'll be able to get a different perspective on what it's like to work with someone.
Be sure to ask the references how fast the broker tends to respond to messages and how much they can help you save on a loan. Then, you can compare all of that information to determine how helpful a broker may be for you.
- How Much Can I Expect to Save?
One of the most significant advantages of hiring a broker is that they can save you money on a loan. Ask the broker how much they think they can help you save.
They will probably give you a range since they have yet to secure a loan for you. If they don't have a clear answer, you can ask for examples of former clients.
- What Documents Do You Need?
Another thing to ask is what documents and details you'll need to give the mortgage broker. If you hire someone from your bank, for example, they may already have access to some information.
However, if you hire a broker elsewhere, you might need to provide copies of recent bank statements. A broker may also need your contact and personal information.
- How Large of a Down Payment Will You Need?
Of course, you'll also want to ask how much money you'll need to put down on the house. The standard down payment is 20%, but the average first-time home buyer only put 7% down in 2021.
Depending on your situation, you may qualify for a special loan that doesn't require a large down payment. Examples include VA loans and FHA loans.
Finding a Mortgage Broker Near Me Is Easy
Have you been searching for a "mortgage broker near me?" Knowing what to look for can help you make the most of your search and keep from wasting your time or money.
Be sure to consider any brokers that work with your bank, but you can also ask homeowners you know. Then, you can read other reviews of the broker and schedule a meeting where you can ask plenty of questions.
Are you ready to work with a mortgage broker? Visit your local Farmers Bank branch to get started.