Farmers Bank Online Banking: A Community Bank Where You're In Control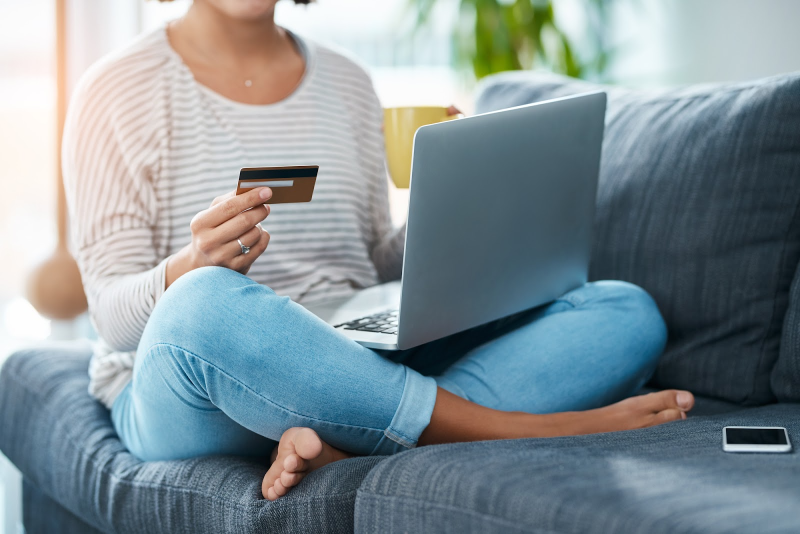 Are you looking for a local community bank with all of the same features as big banking chains? Farmers Bank online banking offers all of the best online and mobile banking features in a convenient and easy to use format to meet all of your banking needs.
Whether you are searching for the best online banking for yourself or your business, Farmers Bank online banking has incorporated many amazing capabilities into their platform to create the most intuitive online banking experience available.
Here are some of the features that make Farmers Bank online banking the best choice for your personal and business banking needs!
Personal Banking Features
Intuitive Home Page
Your Farmers Bank online banking home page gives you an overview of all your accounts at a glance. Here you can check all of your account balances, instantly start transfers, check for recent transactions, or hide certain accounts so they will not be displayed on this page.
These features allow you to get a quick snapshot of your overall personal banking financial health and keep track of payments, transfers, and deposits. Your Farmers Bank online banking home page is straightforward and easy to use, so you can easily navigate to where you need to go and complete your Farmers Bank online banking quickly.
Detailed Account Information
If you want to see more detailed information about one of your accounts or search for a specific transaction, simply click on the Accounts tab at the top of your home page.
From here you can see every transaction, including scheduled, pending, and posted, by selecting the account from the dropdown menu at the top. You can also search for specific transactions by using the filters on the right.
The Accounts page also allows you to download documents, categorize expenses, and see stopped check information.
Easy Bill Pay
The Bill Pay page in Farmers Bank online banking platform allows you to schedule payments for all of your bills and even set up automatic payments. This saves you time and gives you peace of mind knowing that all of your accounts will be current every month. It can even help improve your credit score!
Customizable Alerts
With Farmers Bank online banking alerts, you can stay updated on your account activity at all times without having to log in to your account. Your banking alerts can also be customized so you can decide what kinds of alerts you want to receive and how you will receive them.
Whether you want to be notified every time there is a transaction or if one of your account balances drops below a specified amount, you can create and customize alerts to notify you via text or email. Also, if you don't wish to receive alerts, you can set it up so you are notified the next time you log in to your account. You can also edit or delete your alerts at any time!
Secure Mobile Banking
Do you tend to do your banking on the go? With Farmers Bank online banking, you can add and manage your mobile devices for online banking. Once your device is registered, you can download the Farmers Bank online banking mobile app to stay up to date on your banking information at all times.
You can also remove mobile devices from your account whenever you need to. Whether you have a new phone and need to remove your old phone from the account, simply log in to the Farmers Bank online banking website to add or remove mobile devices under the profile page. 
Business Banking Features
Customized User Interface
Within your Farmers Bank online banking account, you can create individual user accounts that can be customized with different levels of permissions for employees.
Depending on their permissions, users will be able to review and approve payments, edit or delete payments before they post, and create transfers. And this can all be done right from the home page!
Detailed Reports
From the Farmers Bank online banking accounts page, you will be able to see detailed account information and download statements from one or several accounts. You can also filter for a specific date range to only download account information from a certain period of time.
Fast Payments and Transfers
From your payments and transfers tab, you can quickly create transfers between internal accounts. You will also be able to schedule transfers to take place on a certain date or even create recurring transfers to take place however often you choose.
You can also set up bill payments by adding payees and specifying the amount you would like to pay. Bill payments can also be automated to take place on the same day every month or every certain number of days.
Checks and Deposits
Farmers Bank online banking for businesses offers powerful tools to help you manage checks you have received as well as checks you have written. From your online banking account, you can request stop payments on a specific check or a range of checks.
You can also perform batch check deposits by scanning multiple checks at the same time, saving you a trip to the bank.
Zelle®
Farmers Bank online banking is now on Zelle! Zelle® is a fast, convenient, and safe way to send and receive money between banks. You can easily connect your bank account with Zelle® to pay people for services, send requests for payments, or pay back a friend for covering your share of dinner last Friday!
Zelle® is one of the most trusted providers for online banking transfers because of its convenience, security, and speed. Most transactions on Zelle® make funds available within just a few minutes!
Bank Online with Farmers Bank
Farmers Bank has all of the best online banking features you can find today. With six locations in South Central Idaho, Farmers Bank is the best banking option for residents of Buhl, Twin Falls, Jerome, Wendell, and all surrounding areas!
Stop by one of our branches to open your account! If you have questions about our accounts or online banking options and would like to stop in to speak with a representative, click here to find the closest branch.