How an Agriculture Loan From Farmers Bank Can Help Your Farm Grow!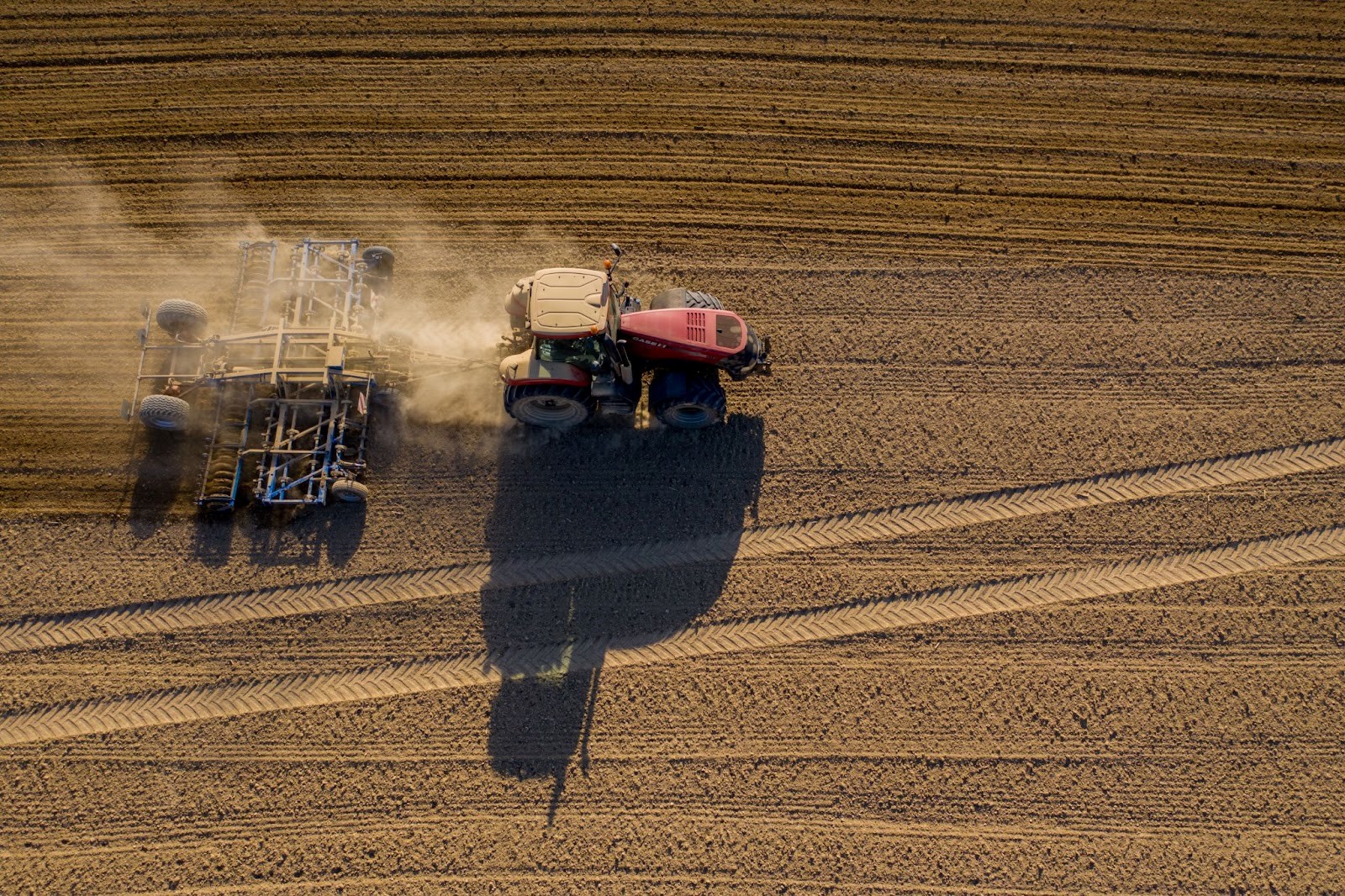 Owning a farming business can be incredibly rewarding, but it is also a financial investment that requires careful planning. Agriculture loans from Farmers Bank are an excellent way to get the funding you need to grow your farm and reach your goals. With competitive interest rates and flexible repayment terms, our agriculture loans provide farmers with the resources they need to succeed in today's market.
Farmers Bank has the perfect loan solution for your needs, whether you are looking for long-term or short-term capital. Let's discuss how an agriculture loan from Farmers Bank can help you grow your farming business.
What Type of Agriculture Loans Does Farmers Bank Offer?
At Farmers Bank, we offer a wide variety of loan options that are tailored to meet the needs of farmers. Farmers Bank offers a range of agriculture loans, from operating to real estate loans, to assist your farming business. Let's take a look at the options.
Agriculture Operating Loans
Operating loans are used to cover the costs of daily farm operations, such as seed, fertilizer, feed, and more. Farmers Bank offers flexible terms for these types of loans that can help farmers stay ahead of their expenses.
Agriculture Term Loans
Term loans are perfect for farmers who need longer-term financing to purchase equipment, livestock, or land. Farmers Bank offers competitive interest rates and flexible terms that can be tailored to fit the needs of individual farms.
Agriculture Real Estate Loans
Real estate loans are available for those looking to purchase land or make improvements to existing property. These loans may include refinancing and construction projects. We provide competitive interest rates and flexible repayment terms to help farmers finance their projects.
Farm Services Agency (FSA) Loans
Farm Service Agency loans are available through Farmers Bank to help farmers purchase land (real estate) or cover other expenses related to their farm (operational or term loans). These loans are for customers who may have trouble qualifying for a loan due to a lack of collateral, credit, or equity.
Farmers Bank understands the particular needs of farmers and is devoted to assisting them in obtaining the funding they require to expand their farming operations. Farmers Bank agriculture loans are the best solution to help your farm grow, with affordable interest rates, flexible repayment options, and a range of loans based on your needs.
How Agriculture Loans Can Help You Grow Your Business 
Agriculture loans can help cover the cost of a range of supplies and necessities for farmers, which can be huge investments but can also have even larger returns depending on the farm's success. Here are some of the ways you can use agriculture loans to help your business grow.
Assistance With Repairs and Improvements to Equipment and Land
A common way to utilize your agriculture loans is to repair and improve your land, such as fencing, watering systems, and equipment. By utilizing the funds from your loan, you can make necessary updates to ensure the best yield possible. This is an incredibly important expense that can be costly to make all at once but can be much more digestible with a loan. Not to mention, not making these repairs can greatly impact your ability to yield your crops. If your land or equipment is in need of repair, consider an agriculture loan from Farmers Bank.
Purchasing Land
Another way to utilize your agriculture loan is by purchasing a property. For farmers, extending their property allows for more space to grow crops or livestock which can potentially increase efficiency, leading to a larger return at the end of the year. In this instance, if you are in a place to expand your business, applying for an agriculture real estate loan can provide a return on investment and grow your farm.
Farming Equipment
Farming equipment is not a cheap investment; however, it is a necessary one. From tractors to combines, agriculture equipment is essential for a successful harvest. Therefore, an agriculture term loan can help you purchase the necessary equipment without breaking the bank. Plus, this is another situation where your investment in equipment can lead to a more successful harvest and, in turn, a return on investment.
Getting Through Droughts
The unfortunate reality of a business based outside is that a large part relies on the weather and soil conditions. In times of droughts, whether an actual drought or bad weather of another kind, when the yield is poor, farmers need to be prepared with additional funds to stay afloat. By having an agriculture loan in place, you can rely on the funds if needed.
Agriculture loans from Farmers Bank offer flexible financing options that can help farmers cover anything from repairs and improvements to purchasing land and farming equipment. We are committed to helping farmers grow their businesses and maximize their resources.
Tips For Getting The Most Out Of Your Agriculture Loan 
Once you have applied for and received your agriculture loans, there are some important things you can do to ensure you are making the most of your loan. These include:

Ensure you are staying within your budget.
Keep track of your repayments and stay on schedule.
Make sure you're making the most out of your loan by using it wisely
Following these tips can help ensure that every cent goes toward the best investments for your business.
Apply For An Agriculture Loan Today!
At Farmers Bank, we understand the unique needs of farmers and are here to help you make the most out of your agricultural investments. If you are looking to grow your farm and expand your business or just want to use the loan for routine maintenance and supplies, Farmers Bank can help! If you are interested, please prepare the following information to provide with your application:
Two years worth of financial statements
Three years of IRS tax documents (including tax returns and state tax returns/ Profit and Loss statements)
Operating Loans Only - a budget or projected income and expenses
Term Loans Only - descriptions of purchased items and offered collateral
Legal description/ address of the property securing the loan
We offer competitive rates and flexible repayment options so that you can get the loan that best meets your needs. Contact us today to learn more about securing an agriculture loan for your farm!