Transform Your Banking with Mobile Banking Benefits From Farmers Bank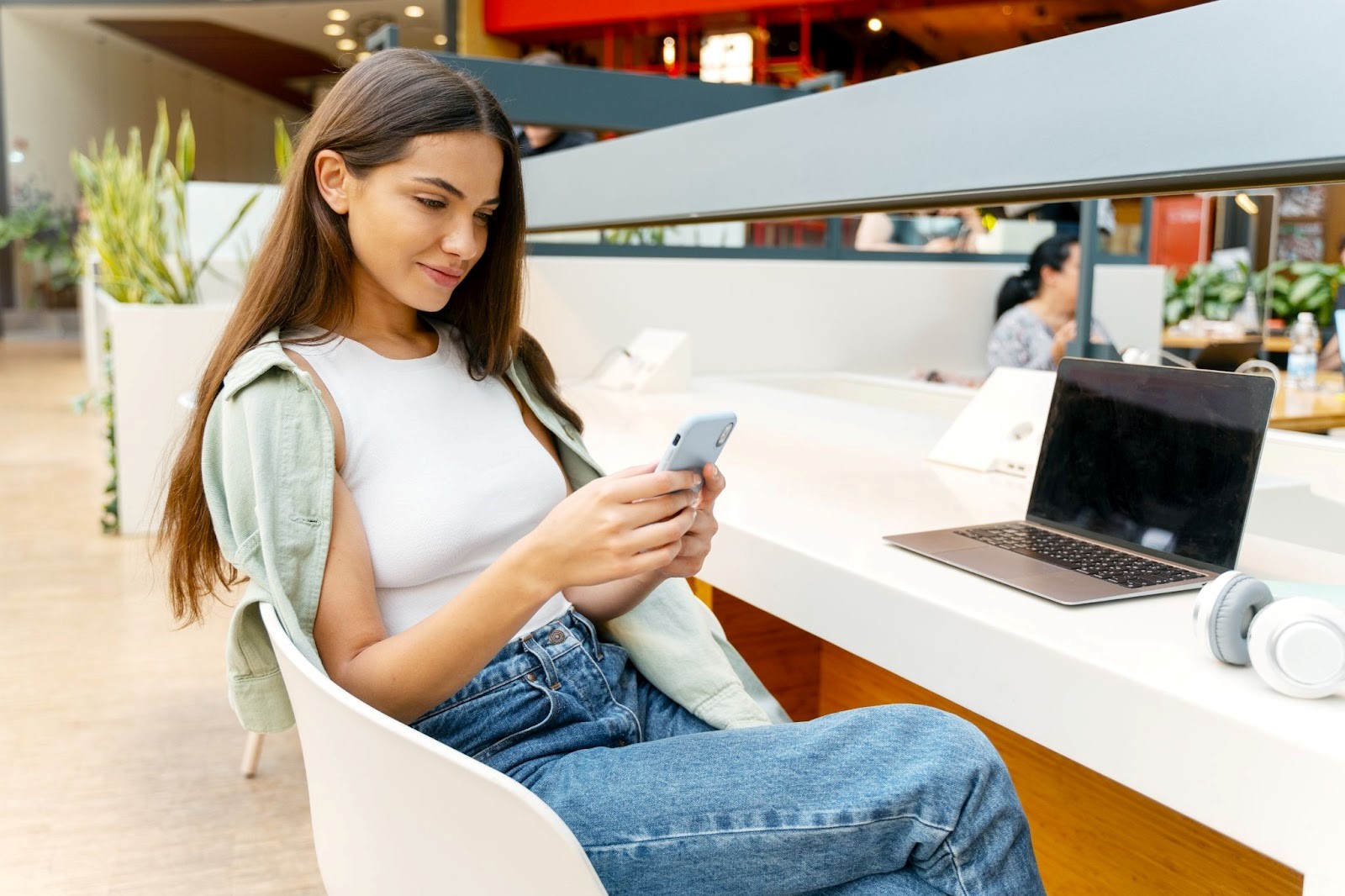 In the world of modern technology, it seems everything and everyone is going paperless, and why should banking be any different? With mobile banking, customers can securely check balances, transfer funds, and pay bills from their smartphones.  This eliminates the need to stand in long lines, drive to a local branch, or wait for transactions to process. In short, it saves people time and effort while they enjoy all the same services that a physical bank would provide.
The benefits of mobile banking don't stop there. Whether it's checking a balance, depositing a check, or transferring funds between accounts, our mobile banking services let you do all these activities from anywhere in the world at any time.  We are dedicated to helping our customers find ways to save time, stress less about their finances, and get more out of their bank account - discover how Farmers Bank's mobile banking app can modernize your financial life today!
Is Mobile Banking Safe?
At Farmers Bank, we place the highest priority on security and data privacy. Our customers can rest assured that our mobile banking platform utilizes the latest state-of-the-art encryption technologies to keep their accounts safe and secure.  We also monitor transactions to detect fraud or suspicious activity, so you can know your money is protected. Additionally, our customer support team is always available to answer any questions or address any issues that might arise. 
So, with Farmers Bank mobile banking, you can access your bank accounts safely and securely anytime, anywhere. In case you're still on edge, let's discuss some of the security features of our mobile banking app.
Security Features
When it comes to mobile banking, security is always a top concern. You want to know that your money is safe and that your personal information is protected. The Farmers Bank mobile banking app uses the latest security features to give you peace of mind when you bank on the go. 
Multi-Factor Authentication
One of the ways we keep your account safe is with multi-factor authentication. This means that in addition to your username and password, you can also choose to utilize the photo ID or fingerprint ID authorization to get into the app. Apple claims that the chances of a hacker getting into a device protected by fingerprint ID are 1 in 50,000, while the corresponding figure for face ID is 1 in 1,000,000. This method is 20 times more secure.
Secure Encryption Technology
All of the information sent between your mobile device and our servers is encrypted, which makes it virtually impossible for anyone to intercept and read your data. 
Fraud Protection Services
Our fraud protection services use cutting-edge technology to monitor your account for suspicious activity. If we see something that looks off, we'll send you an alert so you can take action quickly. And, if you're ever a victim of fraud, we have a team of experts who will work with you to resolve the issue and get your account back to normal. 
Card Controls
Our app also allows you to turn your card on and off; this is a great benefit when you are working on budgeting or are concerned about unauthorized activity on your account. This feature can be changed at any time and makes controlling your card's use much easier than having to call and cancel or freeze an account when you notice strange activity on your account.
Key Features
Our app includes the standard benefits that come with many mobile banking apps, such as being able to review your balance whenever and wherever you are and view processed and pending transactions. However, there are plenty of other benefits that come with downloading the Farmers Bank mobile app, such as:
Transfer Funds Instantly:

With the Farmers Bank mobile app, you can instantly transfer funds to other accounts. Whether you're sending money to family or friends or paying bills, this feature makes it quick and easy to get your finances in order.
Deposit Checks Remotely:

Deposit checks remotely with the Farmers Bank mobile app. This is a great feature for busy people who don't have time to go to the bank in person. Simply take a photo of your check, front and back, and deposit it into your account without ever having to leave home.
Instant Balance:

With the instant balance feature, you can check your account balance without even having to log in to the app. This is a great way to track your spending and ensure you always have enough money in your account. You can log in to the app for a more extensive list of your pending and past transactions.
Request and Receive Money:

The request and receive money feature allows you to request money from friends and family and receive money from them as well. This is a great way to split bills or get reimbursed for expenses. 
Add Contacts:

This feature allows you to add contacts directly from your address book into the app. This is a great way to send and receive money from those in your contacts without using third-party apps such as Cashapp or Venmo, which charges you for instant transfers into your bank account.
The Farmers Bank mobile banking app provides a secure and convenient way to manage your finances with features such as multi-factor authentication, card controls, remote check deposits, and more. With all of these tools in one place, you can rest assured that your financial information is safe while enjoying the convenience of managing it on the go.
Download Farmers Bank Mobile Banking App Today
The Farmers Bank mobile banking app offers a secure platform to manage your finances on the go. With features such as multi-factor authentication, card controls, remote check deposits, and more, you can rest assured that your financial information is safe while still enjoying the convenience of managing it from anywhere. Whether you're looking for an easy way to transfer funds or just want to stay on top of your spending habits, our mobile banking app has something for everyone.
Visit our website to learn more about how to fully utilize all our mobile banking app offers. You can also contact us if you have any issues or questions. Download it today and start taking control of your finances!