Understanding the Different Types of Commercial Real Estate Loans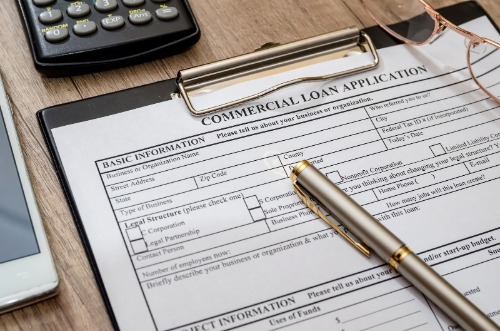 Did you know that thirty percent of businesses fail by their second year? This is often due to issues such as a bad location or not being able to pay back a commercial mortgage.
Being well-informed about the different types of commercial real estate loans is key to not getting in over your head. By securing the right funding and purchasing the right location, you can set your business up for success.
If you're looking to learn more about business real estate loans, you've come to the right place. We've put together a handy guide to commercial real estate loans that will get you started in the right direction. Read on to learn more. 
What is a Commercial Real Estate Loan?
A commercial real estate loan is a type of loan that provides funds for the purchase, construction, or renovation of commercial properties.
Business real estate loans can be used for a variety of purposes. These include buying an office building, purchasing land to build on, or even renovating an existing building.
Nuts and Bolts of Commercial Real Estate Loans
Commercial real estate loans are typically secured by the property, which means that the lender will take over ownership of the property if you don't repay your loan. The lender will then sell the property to recover their money.
Commercial property loans allow you to borrow much more than you can with an individual mortgage. Their credit requirements are also different and can vary depending on the loan type and amount.
These loans work in the same way as any other type of loan. The borrower will need to provide a down payment. This will be the equity in the property that he or she is purchasing. This down payment is usually 25% of the total value of the property being purchased.
Business Real Estate Loans For Entities vs. Individuals
Business real estate loans differ from residential mortgages. Businesses also need to worry about their tax status and what type of entity they are. This can affect how much money they can borrow and what kind of terms they will get on a loan.
Businesses with good credit scores and enough cash flow are qualified for business real estate loans. An individual will need to provide evidence of business income or provide projections to the bank if a new venture. This property can include equipment and inventory as well as existing property.
Commercial loans generally have higher interest than personal loans. They are also amortized over less time, generally five to twenty years. 
Types of Commercial Real Estate Loans
There are three main kinds of commercial real estate loans, as well as different forms of financing. These types vary by what you need to use the loan for. 
Commercial Mortgage Loans
These loans are mortgage loans on business property such as office space, industrial buildings, and land. These are used to purchase existing property for business purposes. 
Commercial real estate loans are usually financed by banks. They can also be acquired through Small Business Administration loans.
Commercial Construction and Renovation Loans
This is a construction loan that provides funds to contractors building new commercial properties. 
They can be used to fund a variety of building projects, such as office buildings, strip malls, and apartment complexes.
Renovation loans are often used to fund projects that include cosmetic changes such as painting and carpet replacement. They also can be used to finance more significant changes like adding an elevator or replacing a roof.
Commercial Refinance Loans
A refinance loan is used to pay off an existing mortgage on a business property so that a new one can be taken out at a lower interest rate.
These can be useful if you took out a commercial mortgage at a high-interest rate and are struggling to make payments. It operates the same way as a traditional commercial real estate loan. 
Financing Business Real Estate Loans
If you're looking for a business real estate loan or another source of funding, you're in luck. There are several ways that you can finance your commercial endeavors. Let's take a closer look at them.
Term Loans
A term loan is a long-term loan that usually has a fixed interest rate and fixed repayment schedule. Interest is charged on the balance of the loan and is reduced as the principal balance is paid down.
This is the most common kind of commercial real estate loan. They have long terms of repayment and are offered through banks. 
Term loans have higher rates and more stringent requirements than SBA loans, but they are much more flexible with their repayment schedules and offer better terms when it comes to collateral requirements.
SBA Loans
The second type of financing is an SBA loan. This type of financing was designed for small businesses that have been in operation for at least one year and have less than $5 million in annual revenues.
In order to receive an SBA loan, a business must apply through a bank or other lender for the SBA program that best fits their needs. The SBA guarantees the loan, while a local bank administers it and receives payments. 
Business Lines of Credit
A business line of credit is an agreement between a bank and a company. The company agrees to pay back money from time to time up to certain limits, with no set deadline for repayment.
Applying For a Commercial Mortgage
Once you have looked over the different types of commercial real estate loans and how to finance them, you need to find a lender. A trustworthy and knowledgeable lender will help you find the right financing for your business needs.
Farmers Bank is a tradition you can count on. We've been servicing commercial real estate for over 100 years and counting. If you're looking for a lender for your commercial mortgage, give us a call at (208) 734-1500. We're looking forward to working with you!