Unlock Your Financial Potential With Equipment Loans From Farmers Bank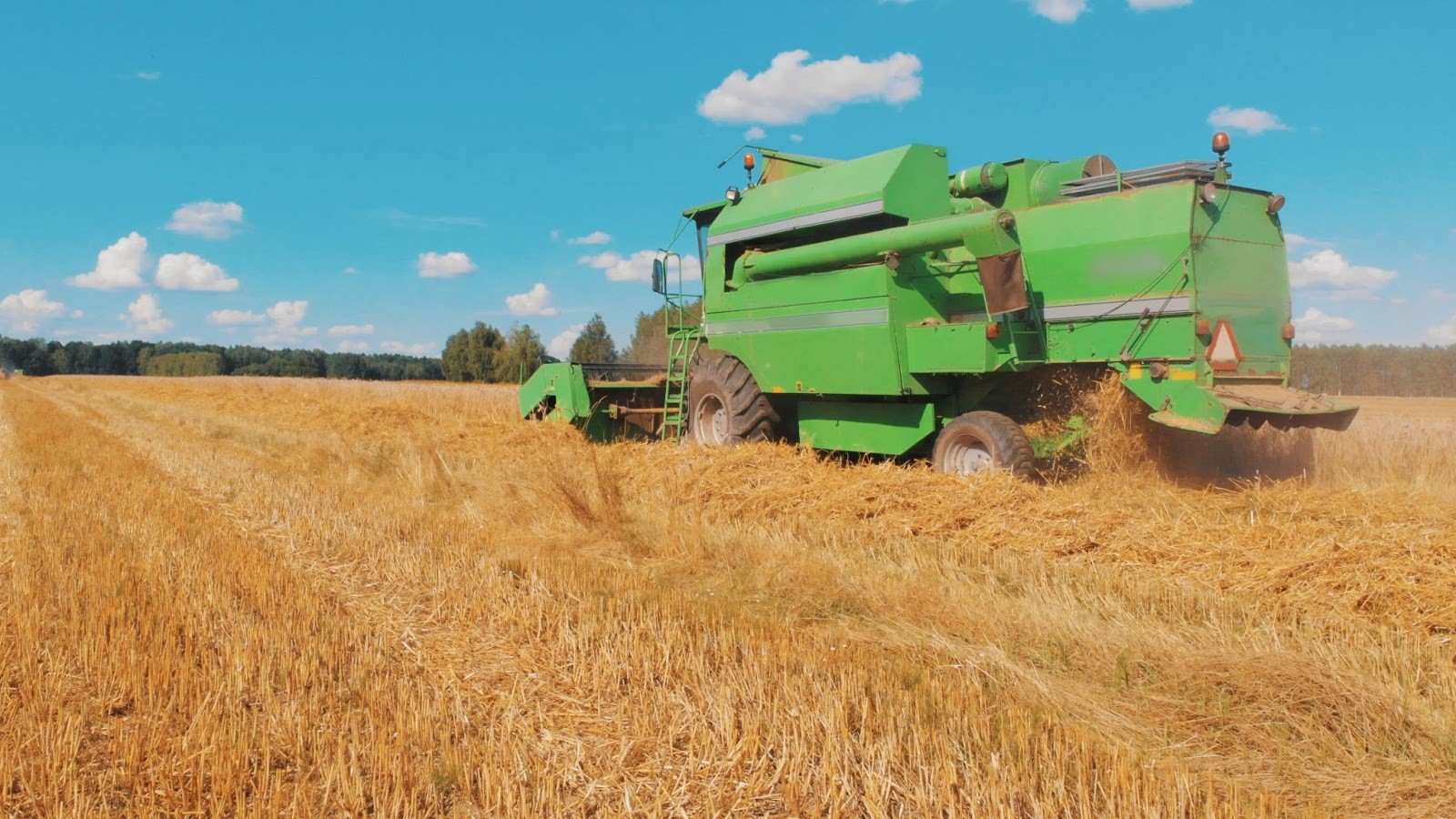 Are you ready to unlock your financial potential? Farmers Bank offers a variety of loan options designed to help you get the equipment loans you need.From agricultural term loans for farmers and ranchers, commercial term loans for businesses, consumer term loans for personal purchases, and recreational vehicle loans for leisure activities, there's something for everyone at Farmers Bank. With competitive interest rates, flexible repayment terms, and attentive customer service staff, you can have the peace of mind that comes from knowing your loan is in good hands.
Types of Loans Offered by Farmers Bank
Agricultural Term Loans
Farmers Bank offers agricultural term loans to help farmers and ranchers purchase equipment, machinery, livestock, and more. Benefits of this type of loan include:
Local approval makes it possible to receive funds faster

No down payments are necessary (unless you are trying to minimize interest and risk)

Coordinating your loans to meet your needs and income
These loans come with either variable or fixed interest rates and flexible repayment terms so you can get the equipment you need without straining your budget.
Commercial Term Loans
Grow your business with a commercial term loan from Farmers Bank. Whether you're expanding operations, upgrading equipment, or purchasing additional stock, we'll work with you to create a loan package that meets your business's needs. Benefits of this type of loan include:
Local approval

Fast commercial loan approval turnaround time

Flexible payment structures

Fixed or variable interest rates
Farmers Bank offers competitive rates, flexible repayment terms, and attentive customer service so you can get the equipment loan you need without worrying about being financially overburdened.
Consumer Term Loans
If you're looking to make a major purchase, such as financing a wedding, home improvement equipment loans, or even to support a hobby, a consumer term loan may be the right choice for you. With local approval and quick turnaround times, you can get the equipment you need without any delays. Benefits of this type of loan include:
Working with your own personal loan officer

Collaborating to find the best loan for your situation

Optional automatic payments

Fixed interest rates
If you're interested, please fill out an application; we will be more than happy to assist you in filling one out.
Recreational Vehicle Loans 
Whether you're planning a summer vacation or just looking for equipment loans for an outdoor hobby, recreational vehicle loans from Farmers Bank can help. This loan is perfect for financing a range of recreational vehicles, including R.V.s, motor homes, campers, all-terrain vehicles, snowmobiles, motorcycles, jet skis, and more. When you choose Farmers Bank for your recreational vehicle loans, you get a range of benefits:
We will verify the value of the R.V. with

N.A.D.A.

to make sure you are getting a good price

You will have a fixed interest rate

We will collect the sales tax and transfer the title to your name

Optional automatic payments
Your vehicle's interest rate will depend on your credit report, financial condition, down payment, loan term, and the mileage and condition of the vehicle. Contact us today to set up an appointment with a loan officer!
Advantages of Choosing Farmers Bank for Equipment Loans
When it comes to equipment loans, there are many things to consider. Where will you get the most competitive rates? Who can offer professional financial advice and guidance? What is the approval process like? And what are the repayment options? Here at Farmers Bank, we can offer all of that and more. 
Competitive Rates
At Farmers Bank, we understand that everyone's financial situation is different. Interest rates fluctuate based on your credit report, down payment, and loan term length. We strive to provide competitive rates on all equipment loans. Whether you're looking for a short-term or long-term loan, we have options that will fit your needs. And because we're a local bank, you can be sure that you're getting the best possible rate..
Professional Financial Advice and Guidance
When it comes to equipment loans, it's important to have someone in your corner who knows what they're doing and understands your unique circumstances. That's where our team of professional financial advisers comes in. We're here to answer any questions you may have and help you make the best decision for your situation. With years of experience in the industry, our team is equipped to handle any situation. 
Local Approval Process
One advantage of selecting Farmers Bank for your equipment loan is our local approval process. Because we're a local bank, we know the ins and outs of the community. We'll work with you to get you the best possible rate and terms for your loan. And because we're familiar with the area, we can usually approve your loan much faster than other banks. 
Flexible Repayment Options
We know that life happens, and sometimes things don't go as planned. That's why we offer flexible repayment options on all of our equipment loans. If you find yourself in a bind, give us a call, and we'll work with you to come up with a plan that fits your budget. 
Farmers Bank has an equipment loan to suit your demands, regardless of your financial status. Call us today to learn more about our equipment loans and how we can help you maximize your purchase.
Trust Farmers Bank When You Need Equipment Loans
Taking out a loan can be a huge financial decision, but it doesn't have to be stressful. It's important to have the right people in your corner. When you choose Farmers Bank for equipment loans, you can trust that we have your best interests at heart.
We offer a range of loan types to fix your unique business or situation. Our loans are perfect for those looking to take a plunge and expand their business with consumer loans or for those who may want to invest in outdoor hobbies but don't have the financials to cover the equipment. Not to mention, the cost of agricultural equipment can be overwhelming for ranchers and farmers; that's why we have loans tailored to these specific situations.
Every financial situation is unique, and we offer a variety of loans to cover the differences. With competitive rates, professional financial advice and guidance, a local approval process, and flexible repayment options, you can be sure you're getting the most out of your equipment loan. Contact us today to start speaking with a loan officer!