Your Guide to Farmers Bank Idaho: Personal and Business Banking Solutions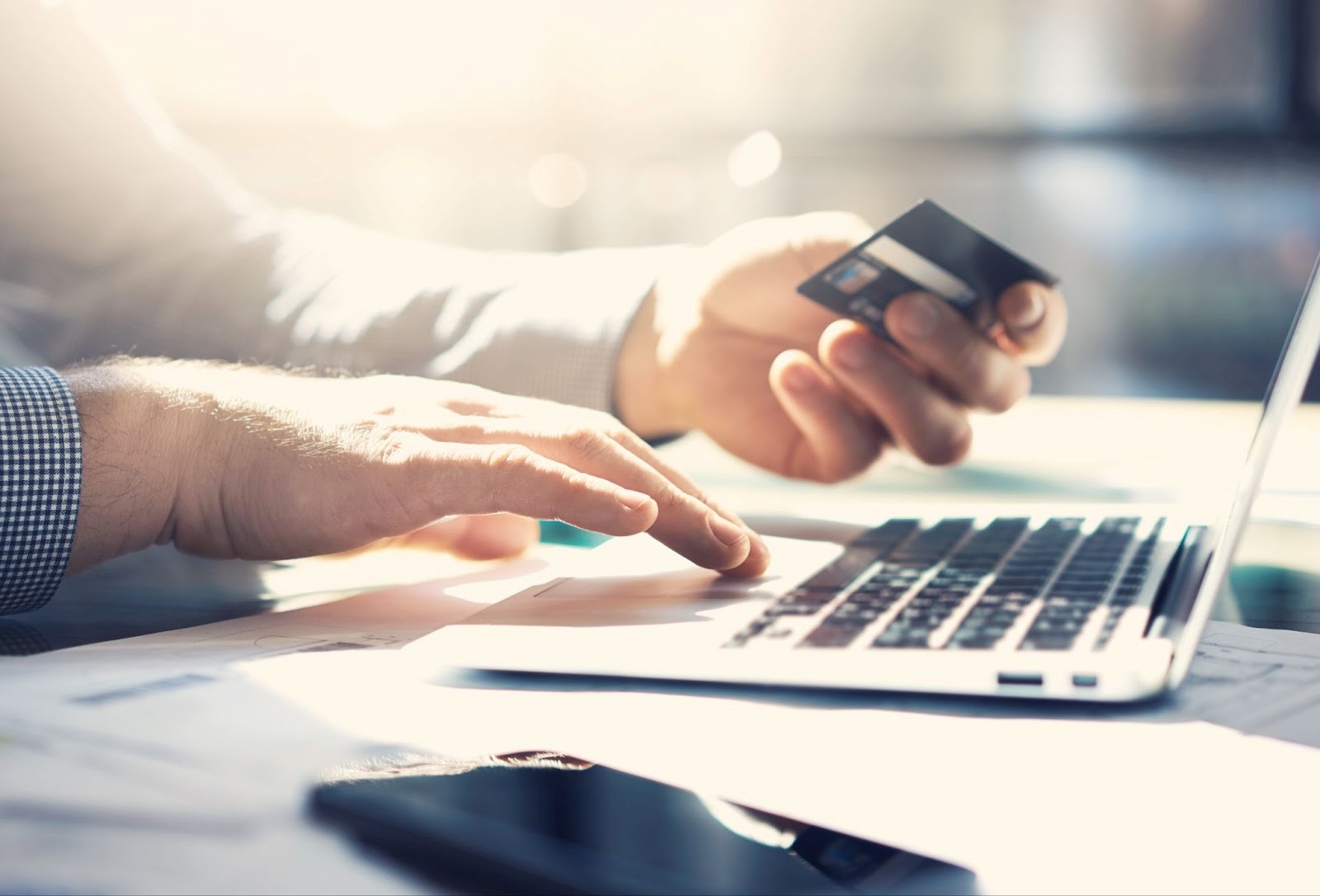 Farmers Bank Idaho is a full-service bank that offers personal and business banking solutions, loans, and more designed to meet the needs of its customers. They strive to offer banking and loan services for every person and their unique financial situation. These services span from checking and savings accounts for businesses and individuals, credit card services (for both businesses and individuals), merchant processing services, and loans.
The wide range of loans offered by Farmers Bank Idaho includes consumer loans, mortgage loans, agricultural loans, consumer loans, and small business loans, all of which come with competitive offers, low-interest rates, local approval, and flexible repayment plans.
They also offer convenient online banking services, both for business and individual accounts, allowing their customers to access their accounts anytime from anywhere. With friendly service and competitive interest rates, Farmers Bank Idaho strives to provide a comprehensive banking experience for all of its clients. Whether you are looking for an everyday checking account or need financing for your small business endeavors, Farmers Bank is here to help make it happen.
All of this to say, there is something for everyone when you choose Farmers Bank for your financial needs. This article will discuss the history, services offered, and tips to get the best out of your banking experience from Farmers Bank Idaho!
The History Of Farmers Bank
Farmers Bank has been a staple in the Magic Valley since 1917, when it was first established by Asher B. Wilson, E. A. Milner, and Cashier C. M. Slocum. Since then, it has been through many changes, but its commitment to the area remains strong.
In 1918, J.C. Hamilton joined the bank as a cashier and quickly saw the potential of the Magic Valley. He also enjoyed hunting and fishing in his spare time, which only added to his love of all things related to the Magic Valley! He firmly believed there was great potential in the area for growth and success through agriculture and other industries. He invested in the bank as he worked through tough times between the agricultural struggles in the 1920s and the great depression in the 30s.
J.C.'s son, J.P. (Pat) Hamilton, started working with Farmers Bank in 1946 and eventually became branch president in 1966, continuing his father's legacy and commitment to the bank's people and businesses alike. During this time, Pat saw growth within Farmers Bank, as its assets totaled approximately 3 million dollars. This allowed them to open an office in Hagerman in 1970--which later moved to Wendell in 1973.
From the 70s through the 90s, another generation of Hamilton's was brought on to continue the work of the bank into the next century. Soon after, a third, fourth, and fifth office was opened: two locations in Twin Falls in 1989 and 1997 and Jerome in 1998.
In 2005, Mike Hamilton became the third generation to become bank president. Shortly after that, a sixth location opened in Twin Falls. While a new generation now runs the bank, their commitment remains the same as when J.C. Hamilton entered the bank over 100 years ago, providing excellent service to the people of Magic Valley.
Personal Banking Services Offered by Farmers Bank Idaho
Farmers Bank's personal banking services offer a wide range of options that can accommodate your needs and help you maximize the potential of your finances. Let's look at some of the personal banking services offered by Farmers Bank Idaho. 
Checking Accounts
Our checking accounts are designed to make it easy for you to manage your money with ease. With free debit cards, online banking and bill pay, direct deposit, mobile deposits, and more, their checking accounts provide an abundance of features to make managing your money as effortless as possible. 
Savings Accounts
Along with checking accounts, they also offer savings accounts to help you save for any purpose. Whether you want to save for retirement or set aside funds for an upcoming vacation, their savings accounts will help ensure your money works hard for you—all while earning interest every month! Plus, they offer higher rates on larger balances so your savings can grow faster.   
CDs and Investment Accounts
In addition to checking and savings accounts, they also offer Certificates of Deposits (CDs), also known as investment accounts, to let you invest in the markets without worrying about market volatility. With these investment vehicles, you can safely invest your money without worrying about losing it all if the market goes south! Plus, CD terms range from 3 months up to 48 months so that you can choose an investment vehicle that best suits your goals and timeline.  
Retirement Accounts
If retirement planning is one of your top priorities, then look no further than Farms Bank's retirement accounts! They offer a range of traditional IRA plans so that you can choose a retirement plan that works best for your current financial situation. There has never been a better time to start saving for retirement, with a range of interest rates available through IRA types available at Farmers Bank Idaho!
Credit Cards
Lastly, they also offer credit cards so you can easily manage your expenses while enjoying rewards like cash back or travel points! Their credit cards come with competitive interest rates and generous credit limits so that they won't put too much strain on your wallet each month when it comes time to pay off the balance due.
Business Banking Services from Farmers Bank Idaho
In addition to the personal banking services Farmers Bank offers, they also offer banking services for businesses. If you are a business owner, you know how important it is to have a bank you can trust that offers a range of services to help you manage and grow your business. Let's take a look at the business banking services from Farmers Bank Idaho to help you streamline your banking.
Business Checking & Savings Accounts
Farmers Bank Idaho's business checking and savings accounts allow entrepreneurs to manage their finances on their own terms. Their comprehensive accounts come with easy access to online banking and mobile deposits. Business customers also have the authority to restrict access for employees so they can only access certain functions within the account.  
Business Credit Cards 
Farmers Bank Idaho also offers business credit cards to help customers easily manage expenses while allowing them to earn cash-back rewards on everyday purchases. Customers can get low introductory rates with no annual fee or receive rewards points that can be redeemed for travel miles or hotel stays. Each card comes with fraud protection, so customers can rest assured that their credit cards are secure.  
Safety Deposit Boxes 
Farmers Bank Idaho also provides safety deposit boxes at every branch location for those looking for a secure storage option for important documents or valuables. These boxes are available in various sizes and offer customers the assurance that their items are safe from theft or damage due to fire or flooding. All safety deposit boxes are equipped with key-locking systems that guarantee only authorized personnel have access to it, along with dual control keys if requested by the customer.  
No matter what type of business banking services you need, Farmers Bank Idaho has you covered! With convenient features like online banking, mobile deposits, business credit cards, and safety deposit boxes – they make managing your finances easier.
Types Of Loans Offered By Farmers Bank Idaho
Farmers Bank Idaho also offers a variety of loan solutions for customers. Whether you're looking to buy a home, start your own business, or purchase supplies for your farm, they have the perfect loan options. Let's take a look at the range of loan options for you or your business.
Agricultural Loans
Farmers Bank recognizes that farmers play an integral role in the Magic Valley, and that's why they offer a range of loans to help these farmers grow their businesses and take care of their farms. If you're looking for financing for your farm, Farmers Bank Idaho offers a range of agricultural loans from short-term to long-term. The types of loans include:
Agriculture Term Loans

Agriculture Operating Loans

Agriculture Real Estate Loans

Farm Services Agency (FSA) Loans
These loans are incredibly helpful for farmers in the Magic Valley to help grow and strengthen their farming businesses. There are a range of opportunities for farmers when they utilize these loans for their farms. For example, farmers can use them to help buy new equipment or supplies since this will help them yield more crops and provide an opportunity for a return on their investment. Farmers can also benefit from these loans by using them to buy a property and expand their business, complete necessary repairs on their property or equipment, or even help through hard times when crops aren't as good.
Consumer Loans
Consumer loans are available to individuals who are looking for a loan to finance various needs such as purchasing a car, home repairs, medical expenses, or even taking a vacation. The types of consumer loans offered by Farmers Bank Idaho include:
Auto Loans

Home Equity Lines

Recreation Vehicle Loans

Term Loans

Real Estate Equity Loans
Consumer loans offered by Farmers Bank Idaho provide individuals with the financial flexibility to purchase or finance a variety of needs. The auto loan is ideal for those in need of a car, as it offers low-interest rates and flexible repayment terms. Home equity lines are great for homeowners who need extra cash to cover home repairs or improvements, as they allow them to tap into their home's equity. The recreation vehicle loan is perfect for anyone looking to purchase various recreational vehicles, from RVs to motorcycles to snowmobiles and jet skis. Term loans allow individuals to borrow a set amount for a fixed period of time with a specific interest rate.
Home Mortgage Loans
Farmers Bank Idaho also offers home mortgage loans for those looking to buy a new house or refinance their existing one. The range of mortgages includes:
Purchases

Refinancing

Low Down Payment Mortgages

One-Time Close Construction Loans

Bridge Loans

In-House

Pre-Approval Loans
With these loan options, customers can choose the best loan program that will fit their financial needs. Low down payment mortgages are great for their customers who are ready to buy a home but do not have a large sum of money set aside for the down payment. Bridge loans also provide a great opportunity because customers can begin looking to buy a new home while they are still trying to sell their current home. In-house pre-approval loans are also convenient, allowing customers to quickly get approved for a mortgage loan. Overall, Farmers bank Idaho has plenty of loan options so you can get the home you want or take care of the one you already have.
Commercial Loans
Finally, Farmers Bank Idaho offers a variety of loans for businesses. These loans include:
Small business loans

Commercial Real Estate Loans

Commercial Loans and Operating Lines of Credit

Commercial Term Loans
These types of loan options provide businesses with the financial flexibility they need to grow their business or purchase new equipment. Small business loans are helpful for those who need a loan to help with startup costs as well as operational expenses. Commercial real estate loans are also great for businesses looking to buy a building, office space, or other property. If you are a business in Magic Valley, Idaho, let Farmers Bank help you move to the next level!
Online Banking With Farmers Bank Idaho
Farmers Bank also provides its customers with an online banking feature. This allows customers and businesses to conveniently manage their finances from the comfort of their own homes. With online banking and the mobile banking app, customers can view their checking and savings accounts, make check deposits, make transfers between accounts, and more. With Farmers Bank, you can rest assured that your money is secure and that you get the best possible service. Let's take a look at the advantages of using Farmers Bank for your online banking needs. 
Convenience 
One of the biggest advantages of using Farmers Bank is the convenience it offers. With its easy-to-use interface and 24/7 access, you can bank on your own schedule without ever having to leave home. You can check account balances, transfer funds between accounts, pay bills, and even deposit checks directly from your computer or mobile device. 
Keep Track of Your Bank Accounts
With the ability to check your accounts, customers can stay on top of their finances. Plus, Farmers Bank online banking has a feature where customers can set up their accounts to send them notifications (email, push, or text) for their accounts when something changes. This makes it easier to keep track of your finances and helps prevent fraud or identity theft.
Security 
When using online banking, many customers are concerned about the possibility of identity theft or hacking. However, Farmers Bank online banking is a secure method of banking. Advanced encryption technology and multi-factor authentication processes keep your personal information and financial data safe. You also have the option to add extra layers of security, such as face identification or a four PIN, for added protection against fraud or unauthorized access to your accounts. 
Customer Support 
When you need help with anything related to online banking, Farmers Bank has got you covered. The customer service team is available 24/7 to answer any questions or provide assistance when needed. Whether it's a technical issue or an inquiry about a transaction, they are always there to help in a prompt and professional manner. 
Overall, Farmers Bank offers a wide range of personal and business online banking solutions to meet the needs of its customers. Get started with online banking today!
Why Should Idaho Bankers Choose Farmers Bank?
When it comes to banking, there are extensive options for customers to choose where to take their personal and business accounts, so why should you choose Farmers Bank? With a commitment to local customers and competitive rates and fees, Farmers Bank offers a variety of banking services that make it the ideal choice for any Idaho banker. 
Dedication To Their Customers 
At Farmers Bank, they understand that banking should be personal—which is why they are dedicated to giving their customers the best possible experience. They pride themselves on providing helpful customer service and offering advice whenever needed so their customers can make informed decisions about their finances. They also offer convenient online banking services, making it easy for their customers to keep track of their accounts and manage their finances from anywhere in the world. 
Local Banking 
As discussed earlier, four generations of Hamiltons have been working in Farmers Bank and serving the Magic Valley community, meaning that all decisions made at Farmers Bank are made with their local community in mind. They understand the unique financial needs of their fellow Idahoans and strive to provide products and services that meet those needs. 
In addition, working with a local bank also means that when you seek a loan for real estate, Farmers Bank is located within the area and is aware of the local economy and current housing market, making their loan values more accurate. You are essentially getting the experts in your region. Plus, local approvals mean that consumers can get their money much faster.
Competitive Rates And Fees 
Farmers Bank is committed to offering competitive rates and fees so that their customers get the most value for their money. They stay up-to-date with the latest banking trends and tailor their services to fit the individual needs of each customer to ensure they have access to great products at reasonable prices. 
How To Get Started With A Bank Account at Farmers Bank Idaho
If you are ready to begin banking locally, get started by setting up a bank account with Farmers Bank. Here's what you need to know about getting started with your new bank account. 
Decide What Account(s) You Need
Before you open the account, decide the purposes you will be using the account for. Is this for business? Savings? Everyday use? Knowing the purpose of your accounts will help you decide which type of account is best for you.
Once you've decided, the next step is determining whether a checking or savings account is the right fit. Farmers Bank also offers a range of checking accounts based on your personal financial goals and habits. If you are opening a savings account, these are better suited for long-term investments and building up your funds over time.
Get Together the Required Documents
The first step in setting up your bank account with Farmers Bank Idaho is gathering all of the required documents. These include proof of identity, such as a driver's license or state-issued identification card, as well as proof of residence, such as a bill or statement from another utility provider. You may also be asked to provide further documents that prove your identity and address, such as a passport or social security card. 
Opening an Account
Once you have gathered all of the necessary documents, you can visit a branch location to open your account. They spend time reviewing this information and getting your account up and running. During this meeting, they will also provide you with all of the information you will need to know about your account.
Depositing Funds
After opening your new bank account with Farmers Bank Idaho, you will want to deposit funds into it before you can begin using it. You can deposit funds via online transfer from another bank account (such as through ACH or wire transfer) or by visiting one of the branch locations and depositing money directly into your account.
With these simple steps, getting started with a new bank account at Farmers Bank Idaho is easy! By gathering all required documents beforehand and being prepared with these tips, you can get set up quickly and easily—and start managing your finances right away.
Farmers Bank Idaho is dedicated to providing their customers with the best banking experience possible. They strive to provide competitive rates and fees so that you get the most value for your money. Their expert team is available to assist you with opening an account at Farmers Bank Idaho and ensuring that all of your financial needs are addressed safely and securely. Whether it's a checking or savings account, business loans, real estate investments, or loans - they have the right solutions for you!