Bill Pay


You can pay by check or electronically from any of your devices!
E-bill feature will allow you to view your merchant billing statements through Bill Pay 

Available within your personal online banking FREE of charge
Use Bill Pay through your cell phone or tablet by using the Farmers Bank Mobile App

Add payees by simply snapping a picture of your paper bill using your mobile device
 is a fast, safe and easy way to send and request money. 

Whatever method of payment your payee will accept can run through Bill Pay. If a Merchant is paid by check, the check will clear your account and an image will be maintained in your statement.
Advantages:
Save on postage!

Save on envelopes!

View up to 24 months of payment history!

Most importantly, save on TIME!

Payments will be processed up to 8:00 PM MST, payments after 8:00 PM MST will be processed the following business day 

Best of all - It's FREE!
You can choose whatever date you wish to make your payments. You don't even need to be here to make your payments. Schedule your payments, then schedule your vacation!
We feel confident if you try our Bill Pay system you will love it! Check out our Bill Pay demo videos (below) and see for yourself.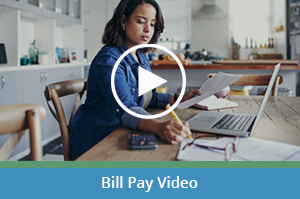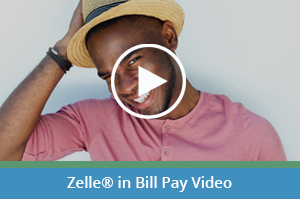 How to sign up:
Enroll online or fill out the Electronic Banking & Bill Pay Application form and either mail, fax, or take this form into your nearest Farmers Bank office. You'll be up and running in no time!
If you would rather talk to a bank representative to sign up today all you have to do is contact our customer support at 208-734-1500. We will send you our Internet Banking/ Bill Pay application form and help you fill out the application on the spot.