Credit Cards

It's everywhere you want to be!
Farmers Bank's Visa® Credit Card is available to consumers that desire convenient buying power on a line of credit. Apply for a credit card at one of our branches today!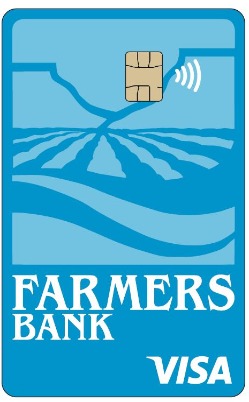 View your Credit Card activity, transactions, and history
You can now view your Visa® Credit Card activity, transactions, history, and payment information online.
Card is recognized worldwide
EMV (Chip) Technology makes your purchases even more secure
Contactless ("Tap to Pay") Technology makes transactions simple, fast and secure.
Credit availability in your pocket

Ideal for online purchases
Ideal for travel purposes (i.e. reservations, rental cars and airline tickets)
If your Visa

®

 Credit Card has been lost or stolen call 1-855-399-1014 or you can contact Visa

®

 by clicking: Lost/Stolen Card Reporting

*NO Annual Fee with a Farmers Bank Tradition Checking Account
Use CardHub to take control of your card!
Visa® Account Updater (VAU) Service keeps your cards up to date with participating card-on-file merchants
Mobile Wallet Compatible (Apple Pay®, Google Pay™, Samsung Pay®)
*Certain restrictions, limitations and exclusions apply for our credit cards. Please call your Issuer directly to verify the specific benefits included with your Visa card. You can also view general card benefit details by clicking on the benefits listed above.

**Covers U.S.-issued cards only. Visa® Zero Liability policy does not apply to commercial card, ATM transactions, or to PIN transactions not processed by Visa®. See your Cardholder Agreement for more details.
---
Additional Card Features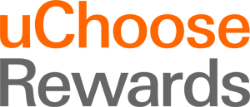 With uChoose Rewards you earn points for all of your purchases using your Farmers Bank Check Card and Credit Card. Points can be redeemed for anything from gift cards to travel experiences. Register now for a credit card and start earning today!
Apple Pay is a trademark of Apple Inc., registered in the U.S. and other countries.
Google Pay is a trademark of Google LLC.
Samsung Pay is a registered trademark of Samsung Electronics Co., Ltd.