e-Statements


No More waiting for your monthly statement to arrive through the mail!
Print your statement, checks, and deposits from the comfort of your home when you want to.

Retrieve your statement with a point and click of the mouse.

Store up to 18 months of statements for your reference
Learn more by watching our e-Statement demo below!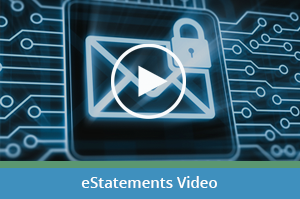 Call one of our representatives at 208-734-1500 and get started today!

or 
Enroll for e-Statements in the "Profile" section within online banking!