What's New
Mobile Wallets make payments easy and secure!
Now you can use Apple Pay®, Google Pay™, or Samsung Pay® with your Farmers Bank debit and credit cards to pay quickly and conveniently at checkout in stores, online and for in-app purchases. Simply choose your preferred mobile wallet and get started today!

Apple Pay is a trademark of Apple Inc., registered in the U.S. and other countries.
Google Pay is a trademark of Google LLC.
Samsung Pay is a registered trademark of Samsung Electronics Co., Ltd.
---
Introducing Zelle®!
Zelle is a convenient way to send money using your mobile banking app or online banking account. 
Whether it's saving you a trip to the ATM or taking out the guesswork of divvying up the lunch tab, Zelle is a fast, safe and easy way to send and request money. Funds are sent directly to the recipient's account in a matter of minutes1, and all you need is the recipient's email address or U.S. mobile phone number.
Learn More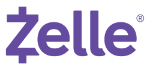 ---
Control your cards with CardValet

With the CardValet app, you can control and protect your cards wherever you are! Turn your cards on/off, receive alerts, view recent card activity, and even limit purchases by location, merchant type, or dollar amount all from your mobile device. Take control of your cards today!

---
Mobile Deposit

Skip the trip to the bank with Mobile Deposit! Deposit checks from anywhere via the Farmers Bank mobile app. It only takes a few taps on the screen and you will have your funds as early as next day! 
---
MyCardCreation® Check Cards now FREE for all Customers!

 Add your favorite photo to your Farmers Bank check card using MyCardCreation®! Now available FREE of charge to all Farmers Bank customers. Design your custom VISA® Check Card today!
---
Mobile Banking
Using the Farmers Bank Idaho mobile app, right from your cell phone or tablet you may:
Inquire on your accounts using text messaging. 

Inquire on your accounts using handy app functionality. 

View account balances. 

View account transactions. 

Make Bill Payments.
Pay friends using Zelle®!
Transfer funds from one account to another. 

Receive custom Alerts created by you on your accounts. 

Mobile Banking is fully secure with use of Dual Authentication Verification.
See how easy it is to use Mobile Banking with our Mobile Banking Demo via the Online Education Center.


---
Click below if an online banking specialist has directed you to this area: