Mobile Banking


With Farmers Bank Mobile Banking you are in control 24/7!
Experience banking at your fingertips! Have the means to take care of all your banking needs whenever you need, and wherever you are. The Farmers Bank Idaho App is free to download and works with nearly every mobile device.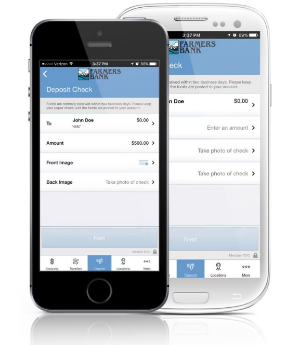 Within the app you will be able to: 

View Account Balances
View Transaction History
Transfer funds
Make Bill Payments
Add bill payee by simply snapping a picture of your paper bill with your mobile device.
Pay friends using 
Find Branch Locations
Use the"Instant Balance" feature to view account balances without having to sign in
Deposit checks from anywhere using Mobile Deposit
Turn check cards on/off and limit transactions using CardHub
Touch ID Login Available
Set up real-time and/or scheduled alerts (via text, email, or push alert) for nearly every aspect of your banking relationship with Notifi.
* Message and Data Rates may apply
With Mobile Banking, your information is fully secure.

With multiple layers of authentication, you'll never have to worry about the wrong people getting your information. A personal password and phone activation code keep your information safe.
Mobile Banking is available at no additional charge to anyone currently enrolled for our Online Banking service. If you are not a current Online Banking User, click here to enroll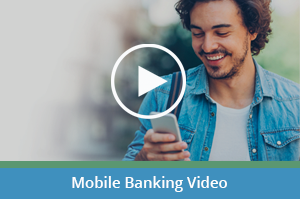 Having Trouble Downloading the App?

The app can be downloaded by searching for "Farmers Bank Idaho" in your given app store. You can also use the instructions below to walk you through the download process for your device. 
Download Instructions for Apple Products  Download Instructions for Android Products
Not able to download the app? Try Text Banking!
Please contact Customer Service at (208)-734-1500 with any questions you have about mobile banking.

For more information see our Electronic Banking Agreement.

For a printed copy of the Mobile Banking Terms and Conditions please come to a Farmers Bank location.